Services/Business
Business
Traffic type

Project Cargo
Project Cargo
A benchmark Port on the Mediterranean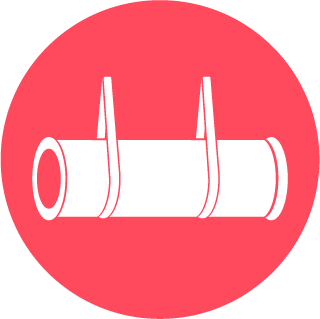 The Project Cargo traffic is currently one of the commitments our Port is pledged to as part of its strategy of traffic growth and diversification.
The Port of Tarragona is consolidating its position as one of the benchmark ports in the Mediterranean in terms of the export of special cargos, since we have specialists in all types of transport as well as qualified staff that coordinate and organise the operations from source to destination. Due to the fact that Tarragona has the largest chemical Cluster in the South of Europe, this type of cargo benefits from the powerful pool of professionals coming from Tarragona's auxiliary chemical industry.
A wise choice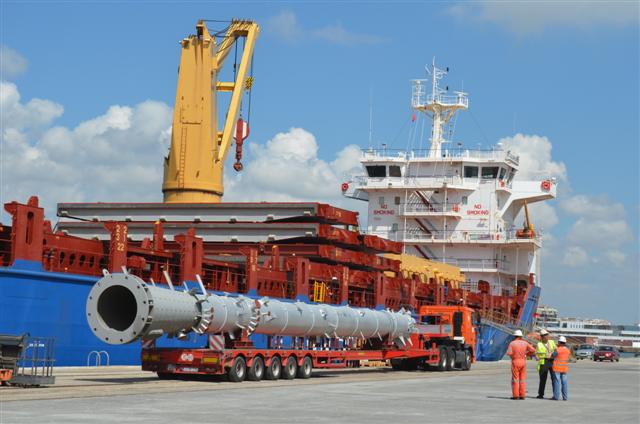 The infrastructure of the Port of Tarragona has a very remarkable feature: an excellent climate that allows almost all of the projects to be carried out in open air areas, making it possible to embark directly from the dock.
In addition, it has extensive operational areas offering 280,000 m2, RO-RO ramps and excellent road and rail accessibility to guarantee the logistics supplies for these projects.
The 16-metre draft does the rest, allowing the docking of vessels specially prepared for transporting large cargos that would be impossible to move with normal container vessels.
The multi-purpose cranes with a load capacity of up 35 tons allows the development, manufacture and loading operations of this type of structure to be carried out almost the whole year, making Tarragona and, in this specific case, our port, the perfect location for these projects.
Extensive operational areas on the docks
Ro-ro ramps
Excellent road and rail accessibility
Efficient services and qualified staff for loading and unloading
16-metre draft
From the Port to the world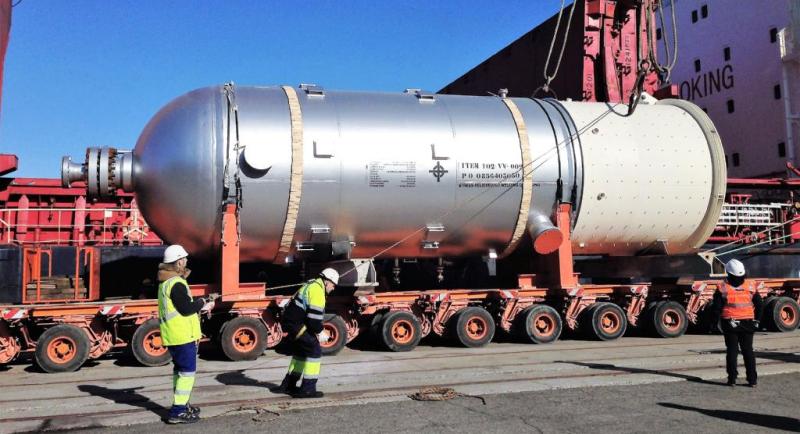 The construction and assembly of a "project cargo" is highly specialised and can take some 12 months approximately. Normally different types of vessels are needed to export these large metal structures to their final destination in another country.
The development and manufacturing process of one of these projects requires some 1,500,000 hours of work and sometimes more than 500 workers.
This boosts employment rates during the construction and materialisation of the project. Most of these jobs are filled by local companies and professionals with the necessary abilities and proven experience thanks to Tarragona's important auxiliary industry, together with the area's strong petrochemical cluster, which is a benchmark for the whole of southern Europe.
The structures related to the sector that have a national and international impact are mainly the manufacture of large metallic structures and boilers for combined cycle power plants, industrial warehouses, bridges, walkways, steam power station kilns, large gas tanks, chimneys, structures and other elements for refineries, the petroleum and petrochemical industries, cooling equipment, etc.
The main destinations for these projects are North Africa, northern Europe and the United States.
MAXIMUM DRAUGHT
16 metres
DOCKING LINE
3,500 metres
SURFACE AREA ALLOCATED
280.000 sq. metres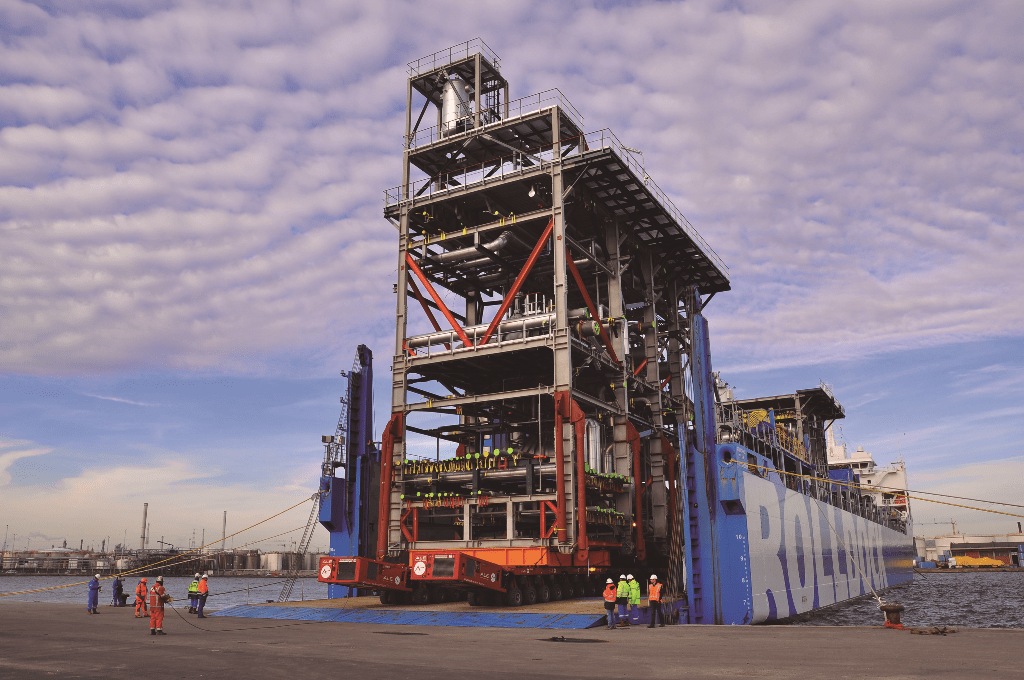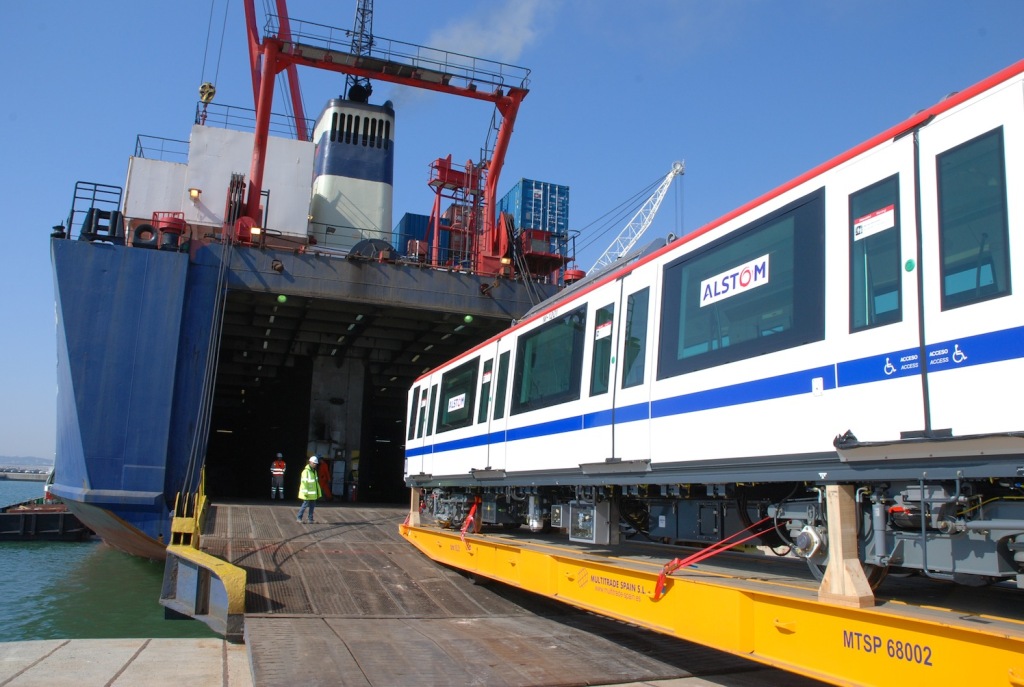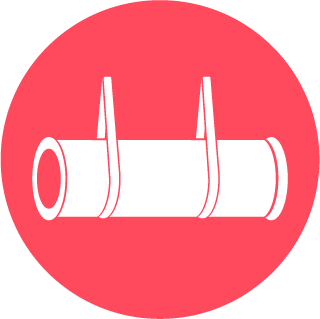 PORT ZONES ACCORDING TO TRAFFIC
​
​
Breakbulk & Project Cargo

Download
Contact
Commercial and Business Development Department
Daniel Cid
This email address is being protected from spambots. You need JavaScript enabled to view it.
+34 977 259 400 | Ext. 1319