MARPOL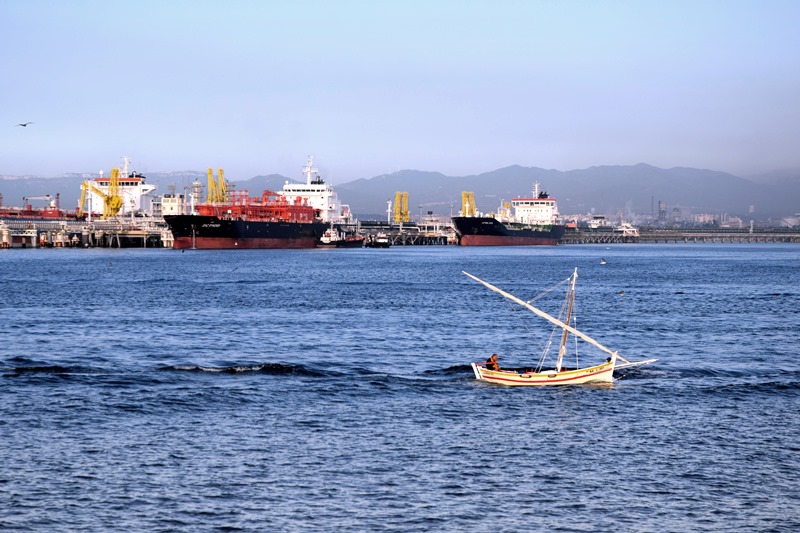 The Port of Tarragona's Plan for Receiving and Handling Ship-generated Waste and Cargo Residues
The MARPOL Convention, with its six appendices, is the cornerstone of the global legal framework for preventing pollution by vessels. This is the most important international agreement on preventing pollution of the marine environment and the atmosphere by ships, whether due to operational or accidental causes. In this respect, the Port of Tarragona has designed a plan that is specific and appropriate to the regulations for receiving and handling refuse and waste generated within the framework of the Port activity.
The Port of Tarragona's Plan for Receiving and Handling Ship-generated Waste and Cargo Residues was approved by the Board of Directors on September 25th 2016.
Aims
To ensure that the Port of Tarragona, the marinas and the terminals have facilities that are adequate and sufficient for receiving waste from vessels, regardless of type.
To ensure the correct development and environmental management of waste from vessels, or that resulting from loading operation procedures at the facilities.
To increase the availability and use of reception facilities for ships and boats for these activities, by ensuring the information about them is disseminated clearly and concisely.


We work together with…
ECOLÓGICA IBÉRICA Y MEDITERRÁNEA, SA
MARPOL I and IV waste licence. Zones A & B of the Port of Tarragona
977 545 850
This email address is being protected from spambots. You need JavaScript enabled to view it.
GRIÑÓ ECOLÓGIC, SA (GRIÑÓ)
MARPOL I and IV waste licence. Zones A & B of the Port of Tarragona
977 215 274
This email address is being protected from spambots. You need JavaScript enabled to view it.
For information about pontoons…

REPSOL PETRÓLEO pontoon
977 559 800 | Fax: 977 559 807
This email address is being protected from spambots. You need JavaScript enabled to view it.
ASESA pontoon
977 553 468 | Fax: 977 540 606
This email address is being protected from spambots. You need JavaScript enabled to view it.
Other waste plans approved by the TPA
Waste from Chemical Terminals
Waste from the Fishermen's Guild
Contact
The Port Authority's Operations Management
977 259 400 | ext. 1262
Fax: 977 219 638
This email address is being protected from spambots. You need JavaScript enabled to view it.
CS (Customer Service)
977 259 462 | Fax: 977 259 440
This email address is being protected from spambots. You need JavaScript enabled to view it.
MORE INFORMATION ABOUT OPERATIONS AND PORT SERVICES