Port-City

PortSolidari
PortSolidari (Solidary Port)
​ ​

​ ​
In the Port of Tarragona we hold corporate social responsibility as the bastion of our organisational culture, which is why we establish relations with the main institutions in the social, cultural or commercial areas. At an internal level, we set up a social commission for the Port of Tarragona, PortSolidari, with the aim of channelling our workforce's solidarity initiatives.
Thus PortSolidari arose from the confluence of two needs: to make the TPA's employees participants in the company's social responsibility on the one hand, and visualising the social activity of the people who make it up on the other. This project, designed in 2014, materialised during 2015.
Annual Corporate Social Responsibility report (CSR) of the Port of Tarragona
If you would like further information, you can access the 'Annual reports' section of this website.
+ info
​​ Call for Silvia Cuesta Grants for social projects
​

​
If you have any question, please contact us
The Port of Tarragona is CLOSING 6th Call for Grants for social projects
The period for presenting social projects for the Port of Tarragona PortSolidari's 6th call for Silvia Cuesta Grants for social projects is now open.
The call was henceforth be known as the Call for Silvia Cuesta Grants for PortSolidari social projects, in homage to our fellow worker and director of Organisation and Human Resources, who was one of the instigators of this project.
This call will consist of 3 grants of a maximum of 3,000€ for each project. These must be sponsored by Tarragona Port Authority employees.
These are the considerations you need to bear in mind in order to present the projects. Download the rules and appendices so that you have all the information you need.
Every project must have a person who sponsors the project and who works or has work in the Port of Tarragona. This sponsor may be either a person who is still actively employed or one who is retired.
You can present a project for an association/body.
Each sponsor can present up to 2 projects from different associations or bodies.
The deadline for presenting the projects is MAY 16th 2021 at 2:00 pm.
Preselected project date is MAY 24th 2021.
Pre-selected projects 2021
Download
WINNING PROJECTS 2021
Year 2021
​
1. Associació Espanyola contra el Càncer. Apadrinat per Joan Basora
Esport i dieta saludable per prevenir el càncer
2. Escola d'Educació Especial Verge del Mar. Apadrinat per Frances Díez
3. Associació Famílies de persones amb discapacitat Intel·lectual del Desenvolupament. Apadrinat per Manel Itarte.
​
Last calls for Aid for Social Projects
​

​
During 2015 the social commission PortSolidari promoted the first annual call for providing economic support for solidarity projects. The projects that can be submitted must have a sponsor (interlocutor) who is an active or retired TPA employee and is involved in the initiative.
Each employee can present 2 projects. The "winning" projects will be chosen by a vote held among all the staff.
WINNING PROJECTS IN PREVIOUS EDITIONS
Year 2019
2. Association ASPERGER-TEA of Tarragona
'Casal d'adolescents adaptat'
3. Miquel Valls Foundation
'Banc de productes de suport per a persones afectades d'ELA'
Year 2018
1. Tarragona Provincial Cerebral Palsy Association
Excursions, get-togethers and social integration of people with cerebral palsy
2. Association of relatives of people with disabilities
3. ECOM Private Foundation
Year 2017
1. Miquel Valls International Foundation against Amyotrophic Lateral Sclerosis
Alternative communication and voice bank for people with ALS
2. Tarragona Provincial Cerebral Palsy Association
Sensorial-perceptual stimulation of perception via water for boys/girls from the Trèvol care centre suffering from cerebral palsy
3. Hammada. Association of friends of the Saharawi people
4. Tarragona Association of Alzheimer's Sufferers Family Members
Year 2016
Performed by
1. Associació Asperger-Tea del Camp de Tarragona

Project
Anem per feina. (Let's work)
​
Performed by
2. Asociación Cultura y Solidaridad Popular
Project
Servicio para las personas sin techo (Help services for homeless)
​
Performed by
3. Associació Provincial de Paràlisi Cerebral de Tarragona

Project
Hipoteràpia a la tardor (Hypotherapy in autumn)
​
Performed by
4. Associació Quilòmetre Zero

Project
Projecte Rossinyol (Rossinyol Project )
​
Performed by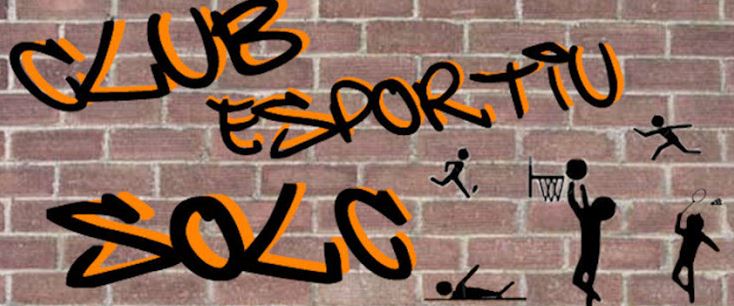 Project
Equipació deportiva (Sport equipment)
​
Performed by

​
Project
Creant noves oportunitats per aprendre. (Creating new opportunities to learn)
Year 2015
Performed by
1. Fundació Internacional Miquel Valls contra l'esclerosi lateral amiotròfica
Project
Adquisició de material pel Banc de Productes de Suport dirigit a les persones afectades d'ELA i a les seves famílies. (Acquisition of material for the products aid bank directed by people afected by ELA and their families.)
Project
Rugby per a tothom. (Rugby for everybody)
Performed by
3. Asociación Provincial de Parálisis Cerebral
Project
Exploradors a l'aula multisensorial. (Explorers in multi-sensory room)
Performed by
4. Asociación Provincial de Parálisis Cerebral de Tarragona
Project
Mejoremos el centro de parálisis cerebral. (Improving our Cerebral Paralysis Centre)
Performed by
5. Fundación Andrés Marcio
Project
Proyecto solidario de divulgación de la laminotapía en la provincia de Tarragona. (Solidarity Project: Dissemination of Laminopatia in Tarragona)
​​ Actions
We want to introduce some of our actions, developed by our Port.
"Red Cross" toy collecting
We collaborate with the toy collecting campaign organised by the Tarragona Red Cross every Christmas for children between 4 and 12 years old.
---
Collecting food for the 'Cafè i Caliu' project
We collaborate with the collection of food and hygiene products for Caritas Tarragona's "Café i caliu" (coffee and warmth) project that serves breakfast to homeless people and families in a precarious situation.
---
Clothing Collection
For some time now there has been a permanent campaign to collect clothing for Filigrana (part of the Càritas Tarragona charity). The Filigrana programme offers free clothing to people in need, as well as fostering socio-occupational training.
---
Collaborative Murals
In the past two years Port Solidari has promoted creative and educational projects among different social groups in the neighbourhoods closest to the Port: El Serrallo and El Barri del Port. These projects are aimed at encouraging the participants to become involved in their neighbourhoods, creating a network between the neighbourhood organisations, and transforming some of the most deteriorated areas.