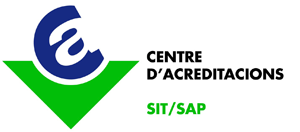 The Accreditation Office is responsible for managing the administrative process involved in certifying a company/organisation whose activity is connected to the Port, in order to accredit this company/organisation's direct or indirect collaborators.
The Accreditation Office issues, renews and deregisters the access cards that allow passage through the automatic control for entering/exiting the Port zone.
In the case of employees of land transport companies (SIT members), in addition to their use in entering/exiting the Port of Tarragona, the access cards also enable holders to benefit from the process of releasing paperless documents (RPD) for imported goods (customs area).