Coal and minerals
A strategic port in energy product traffic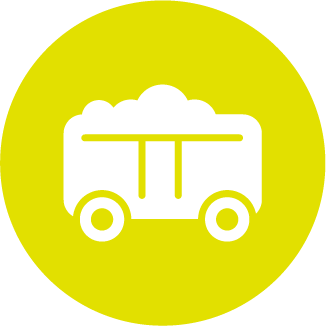 The movement of mineral products constitutes a very important volume for the Port of Tarragona: 4 million tonnes per year are distributed through our facilities. Within this group of goods, coal and petroleum coke represent almost 82% of the total.
Of the remaining minerals, the common mineral salt and phosphate are the most prominent.
The importation of coal is aimed at the production of electrical energy and is intended for the power stations in Andorra (Teruel), Alcudia (Mallorca) and the island of Corsica.
The remaining minerals, most of them imported, are raw materials that are used in industrial processes by companies in the hinterland close to the Port.
BULK ENERGY SOLIDS
COAL
PETROLEUM COKE
MINERALS
PHOSPHATES
FERROUS MINERALS
POTASHES AND SALTS
CONGLOMERATES
CLÍNKERS
CEMENT
The Mediterranean's main coal terminal

In order to handle such cargos, our Port's various terminals and facilities are equipped with highly specialised machinery such as high performance cranes, loading and unloading conveyors, stackers, etc.
We also have extensive areas for their storage and rail facilities for their land transportation that ensure an efficient intermodality.
Infrastructures fitted out to receive Capsize-type large tonnage vessels
Overhead cranes for heavy loads, with a productivity of 3,200 tonnes/hour
Facilities for classifying coal and petroleum coke
Over 3 kilometres of conveyor belts
10 Mobile gantry cranes
18.5 metres of draught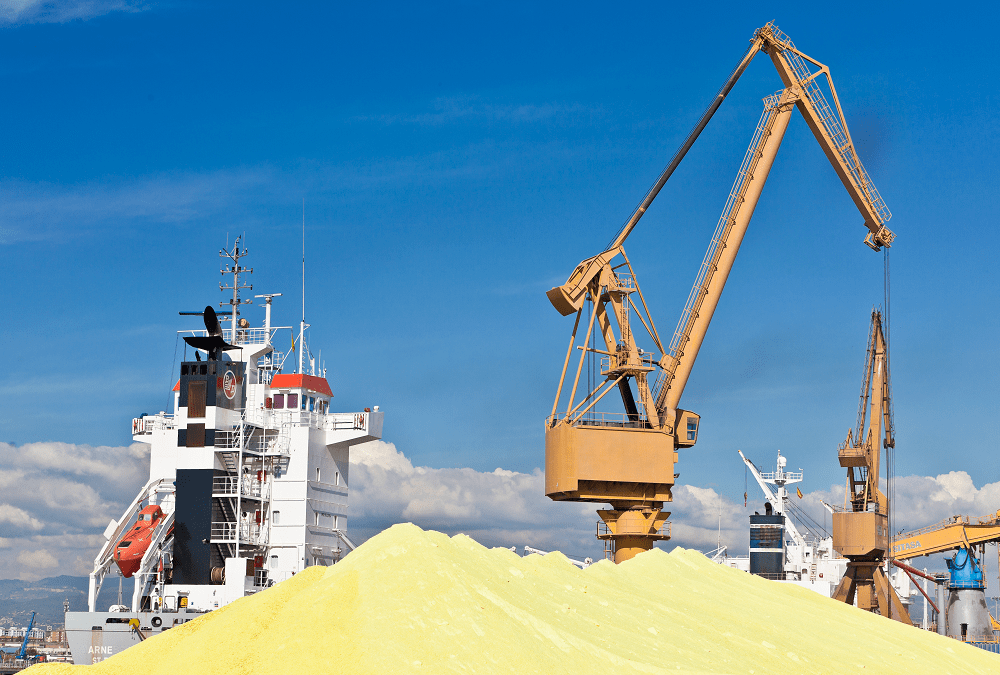 Working for sustainability

The Port of Tarragona has protocols that establish that the movement of these goods should be done with the utmost respect for the environment.
Any environmental improvement involves a reduction of the impacts that certain activities have on others, thereby achieving a better quality of service, and at the same time, improving reliability and operating costs.
In this sense, the Port of Tarragona is committed to using the technical knowledge at its disposal and its experience in sustainability, with the aim of developing tools that consolidate a more efficient logistics in the use of resources.
GOOD PRACTICES
We developed the Good practice guide on handling solid bulk cargo in the Port of Tarragona, which serves as a basis for implementing a regulatory and logistics system that will make it possible to increase the levels of sustainability in developing these types of traffic.
POLLUTION CONTROL
On a structural level, all of our facilities have environmental pollution control spraying systems, which spray a solution of conglomerate substances - which prevent the dispersal of materials and filters, which are activated whenever the weather conditions require it.
We have an external cleaning system for convoys, a pioneer in all of Spain. The structure, designed and developed by the Tarragona Port Authority, is designed as a washing tunnel for the coal transport railway lines. This system would eliminate possible coal dust and sediments accumulated on the outside of the goods wagons during the pipe loading process, thus further minimising its possible environmental impact.
DOCKING LINE
2,000 metres
MAXIMUM DRAUGHT
18.5 metres
LAND AREA
170,000 metres3
STORAGE
900,000 metric tonnes
UNLOADING
3,200 metric tonnes/hour
MOVEMENT
+1,000 trains/year
ANNUAL TRAFFIC
5 million tonnes
RELEASE WITHOUT PAPERS DOCUMENT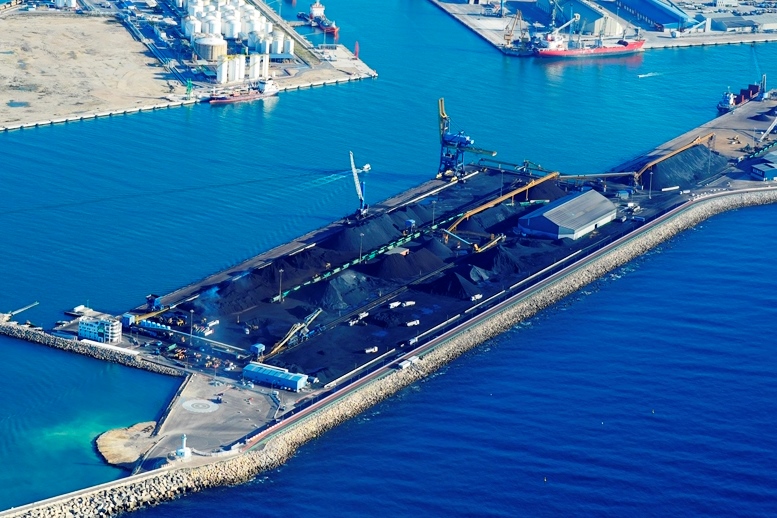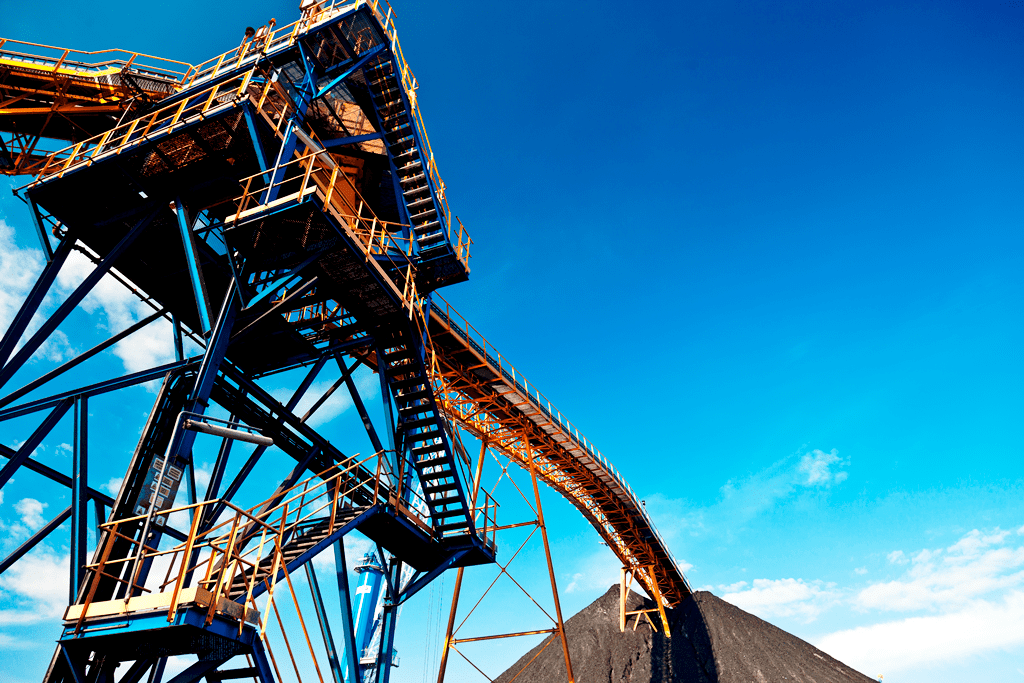 Intermodality
See the facilities where animal health and the rest of the processes for controlling goods are located.
+ info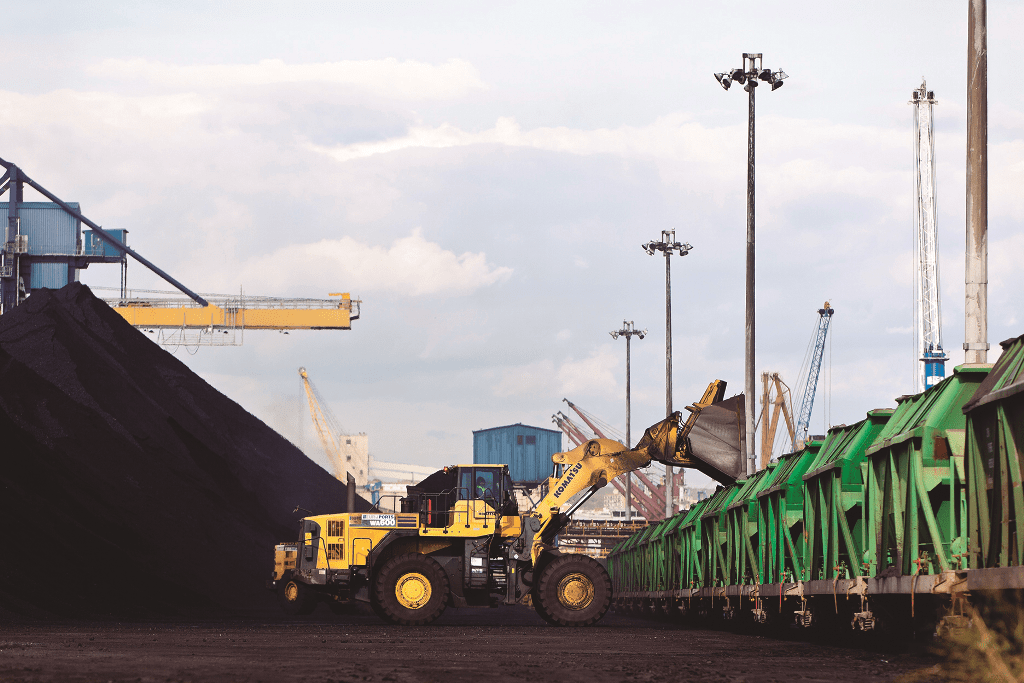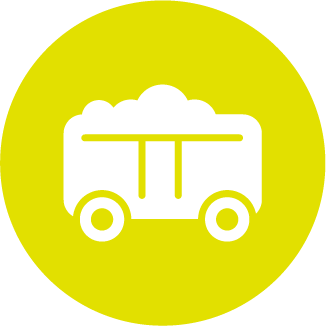 PORT ZONES ACCORDING TO TRAFFIC
​
​

Who do we work with?
Avda. Pla de la Estación, s/n - Santa Margarida i els Monjos
08730 BARCELONA

Leaflet

Download
Contact
Commercial and Business Development Office
Pedro Bernal
This email address is being protected from spambots. You need JavaScript enabled to view it.
+34 977 259 400 | Ext. 1329