Port Footbridge
The sea and the Port closer to you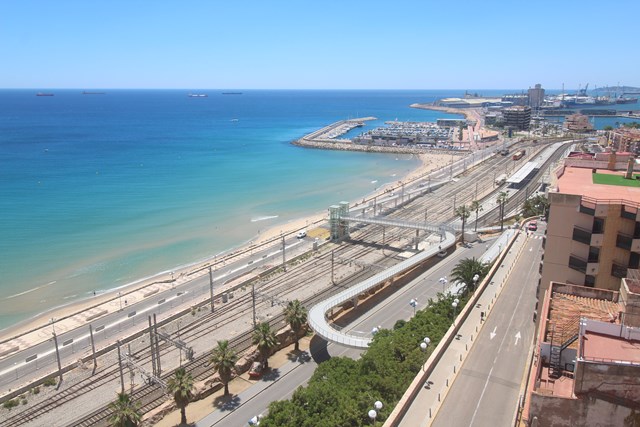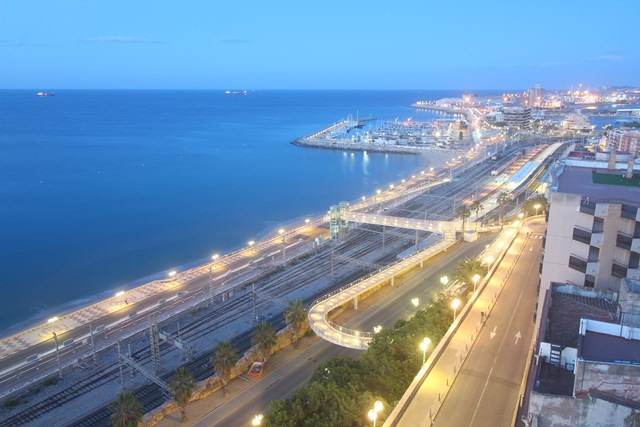 The Port Footbridge is now a reality. In just seven minutes, this pedestrian thoroughfare connects the city centre with El Miracle Beach, the Marina and the Port of Tarragona leisure and cultural zone and meets a long-standing demand of the citizens for a way to cross the railway lines and reach the beach.
The project consisted of the construction of a 300-metre-long pedestrian footbridge across the railway lines in the vicinity of Tarragona station, connecting the city centre to the sea.
The footbridge is a metallic structure set on concrete pillars and its route corresponds to a geometric insertion to obtain maximum gradients of 6% with the least possible structure for minimum visual impact.
It also incorporates two lifts at the seafront promenade end to cover the initial height difference of some eight metres between the promenade pavement and the crossing over the railway lines. A further access ramp was built in the direction of the railway station in the Passeig d'España area.
Construction began on 8 September 2016 and was completed on 31 May 2018.
​​

​
RULES FOR USE