Port-City
Port Museum

the dissemination
The dissemination
The Port Museum of Tarragona began in the year 2000 with aim of preserving and sharing the maritime heritage of our coast and, more specifically, the City's port heritage. As such, visitors may experience the day-to-day life of a commercial, fishing, and leisure port such as Tarragona. The Museum aims to be a space where citizens may explore and understand how our Port, which has been the economic motor for the Tarragona area throughout history, works.
5,915 total users in 2020 (in live and digital)
25.7% of visits involve educational activities - 1,518 users
67.2% of visits are of individuals or groups - 3,976 users
7.1% visits correspond to programmed activities - 421 users
La Vitrina
"La Vitrina" is a small display case in which we aim to explain the pieces in the Museum's collection. A brief description of the characteristics of the object, an image and the use of each object, will be the content of this display case.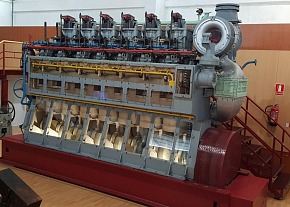 MPT210 Year1960 Cast iron, Copper Made by: Empresa Nacional Elcano, València. Marca Smith & Bolnes 3.35 x 5.25 x 1.8 m [divider style="5" color="#003a8c" icon="icon: chevron-circle-down" icon_color="#003a8c"] A low-speed, two-stroke 1,120 h.p. diesel engine. 7 in-line pistons,…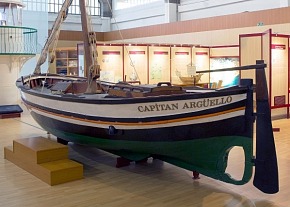 Traditional fishing frame used for leisure activities Year 1956 Made in wood in a traditional shipyard Master shipbuilder: Sebastià Roch Carles (Drassanes Roch de Tarragona) Length 6.15 metres Beam 2.44 metres Depth 0.75 metres [divider style="5" color="#003a8c" icon="icon:…
​

​
​