Contractor profile
​

​
In this area you will find all the tenders for contracts carried out in the Tarragona Port Authority, as well as those for the public invitations to tender announced.
The link to the 'Public sector contracting platform' provides you with the information regarding our tenders, with an updated indication of the status of each
​
All companies interested in participating in the Tarragona Port Authority calls for tender must be registered on the Public Sector Contracting Platform in order to access the e-notifications issued by the Contracting Body. Registration is free of charge and the only information required is an email address.
Access the 'Public Sector Contracting Platform'
Tab 'COMPANIES' option 'REGISTER' and follow the instructions.
​
Tenders
'PUBLIC SECTOR CONTRACTING PLATFORM''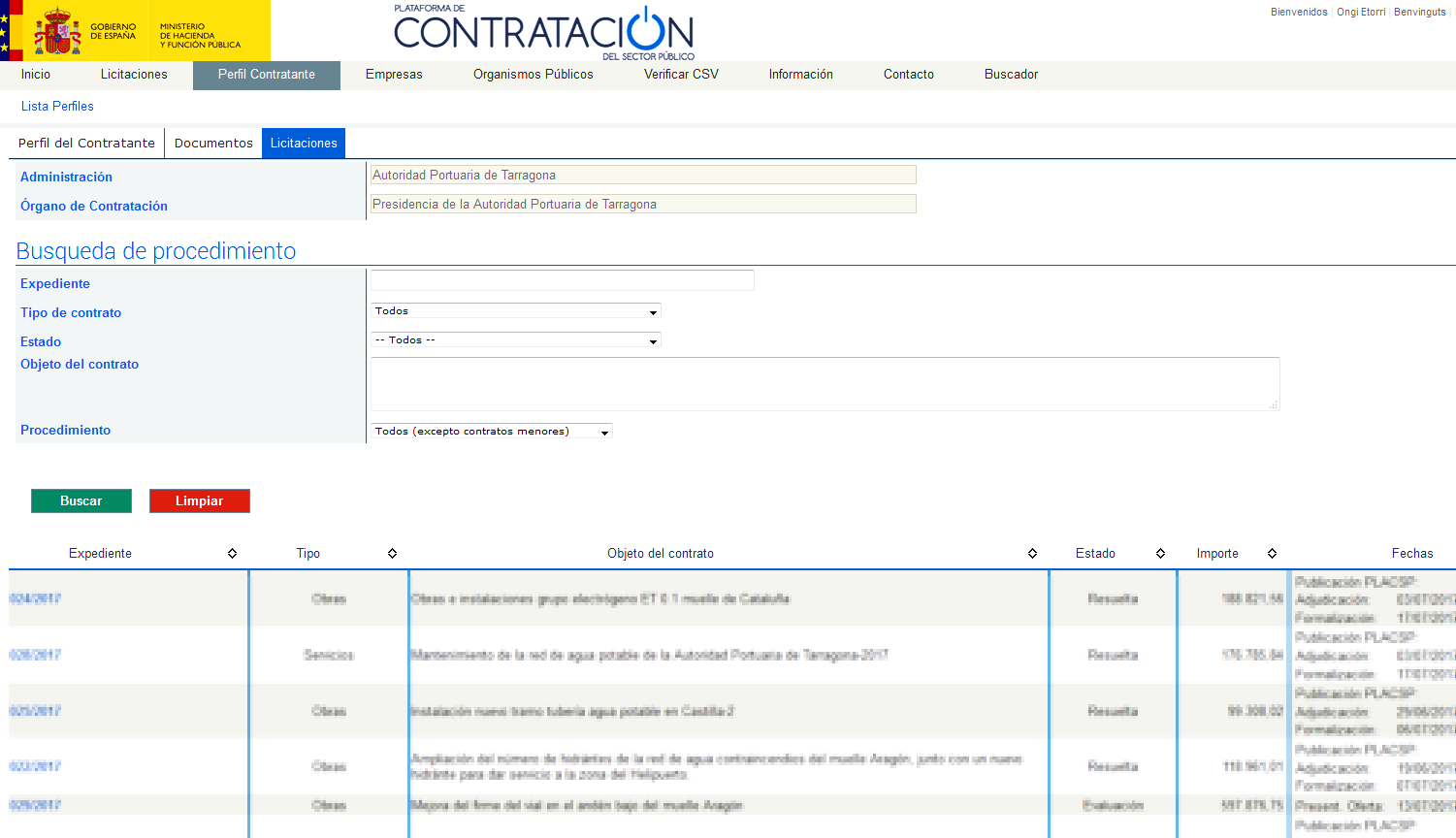 To see the TPA tenders by means of the 'Public sector procurement platform' follow the steps described below:
Once inside the Platform, choose the third tab entitled 'Tenders' 'Licitaciones'
Using the drop-down menus, define the options for your search
Click on the 'Search' button
The application will display the records corresponding to your search
Public sector contracting platform | TPA tenders
+ info
Historical record of lesser contracts in the TPA
+ info