BCP
GOODS HEALTH CONTROL BORDER FACILITIES (INSTAL·LACIONS FRONTERERES DE CONTROL SANITARI DE MERCADERIES - IFCSM)
The Port of Tarragona has goods health control border facilities (Instal·lacions Frontereres de Control Sanitari de Mercaderies - IFCSM), known commonly as the Border Control Post (BCP), approved in accordance with the legislation in force for the physical and documentary inspection, customs and health control of the goods that come into the European Union.
IFCSM EQUIPMENT
The IFCSM-BCP building occupies a plot measuring 1,684.11 sq. metres. Outside there is a paved manoeuvring area for trucks and a parking area (cars and trucks). The ground floor is devoted to inspection operations, where there are four different types of installation depending on the products that are inspected and controlled in each of them. The BCP building is a facility that has various sections where the Border Inspection Post, the Enabled Customs Enclosure, the Designated Point of Import and the PVNCH/PNAA are located.
BCP
Border Control Post | BCP
Destined for the inspection of live animals and products of animal origin for human consumption and not for human consumption. Products of non-animal origin for animal consumption are also inspected.

FACILITIES
Total surface area: 417.15 sq metres
2 areas of operations (human and non-human consumption)
6 fingers or loading docks (with hydraulic platform)
2 chambers at room temperature
4 freezing and refrigeration chambers
2 inspection rooms
CUSTOMS INSPECTION POINT (PIA)
The Port of Tarragona has a Customs Inspection Point for controlling customs and import duties and taxes established by current national and European Union legislation. The Customs - the Department of Customs and Special Taxes of the State Taxation Administration Agency (Agencia Estatal de Administració Tributaria - AEAT) - have a new building in the Moll d'Andalusia dock, equipped with specific installations for exercising powers in the Port of Tarragona, including a container and vehicle scanner
CIP
Custom Inspection Post | CIP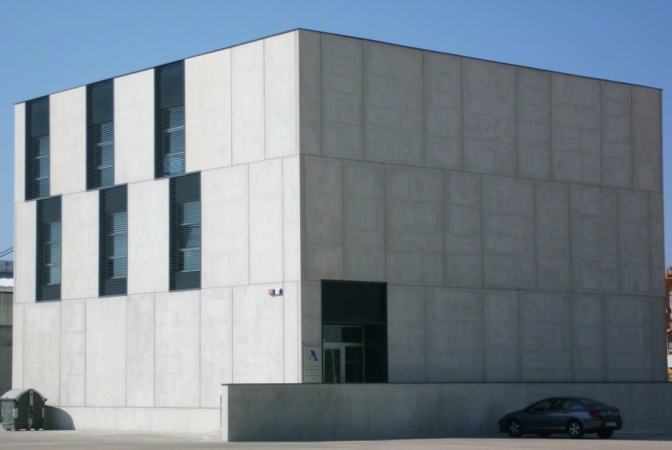 Output of goods by customs
FACILITIES
Total surface area: 400 sq metres
1 inspection room
3 fingers or loading docks (with hydraulic platform)
1 refrigeration chamber
IFCSM SERVICES
The goods health control border facilities (instal•lacions frontereres de control sanitari de mercaderies - IFCSM) as a whole is where the tasks of inspecting and controlling goods are carried out in order to ensure the adequate hygiene, medical, commercial and industrial safety conditions of the products that are imported and exported.
MORE INFORMATION ABOUT OPERATIONS AND PORT SERVICES