Services/Business
Business
Traffic type

Iron and steel
Steel and iron products
The market which supplies the construction and automobile industry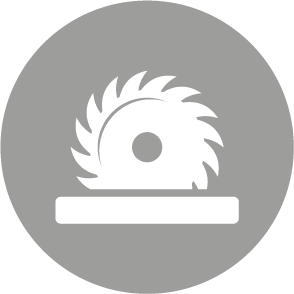 The movement of steel products has experienced significant growth in the Port of Tarragona over the past 10 years, reaching a figure more than 500,000 tonnes.
Most of the products in this group correspond to the import of coils, rolled products, profiles and beams, used as raw materials for the automobile and construction industry. Another significant item corresponds to scrap metal and metal remains.
PLATES, PROFILES AND BEAMS
Iron and steel products, a growing traffic
​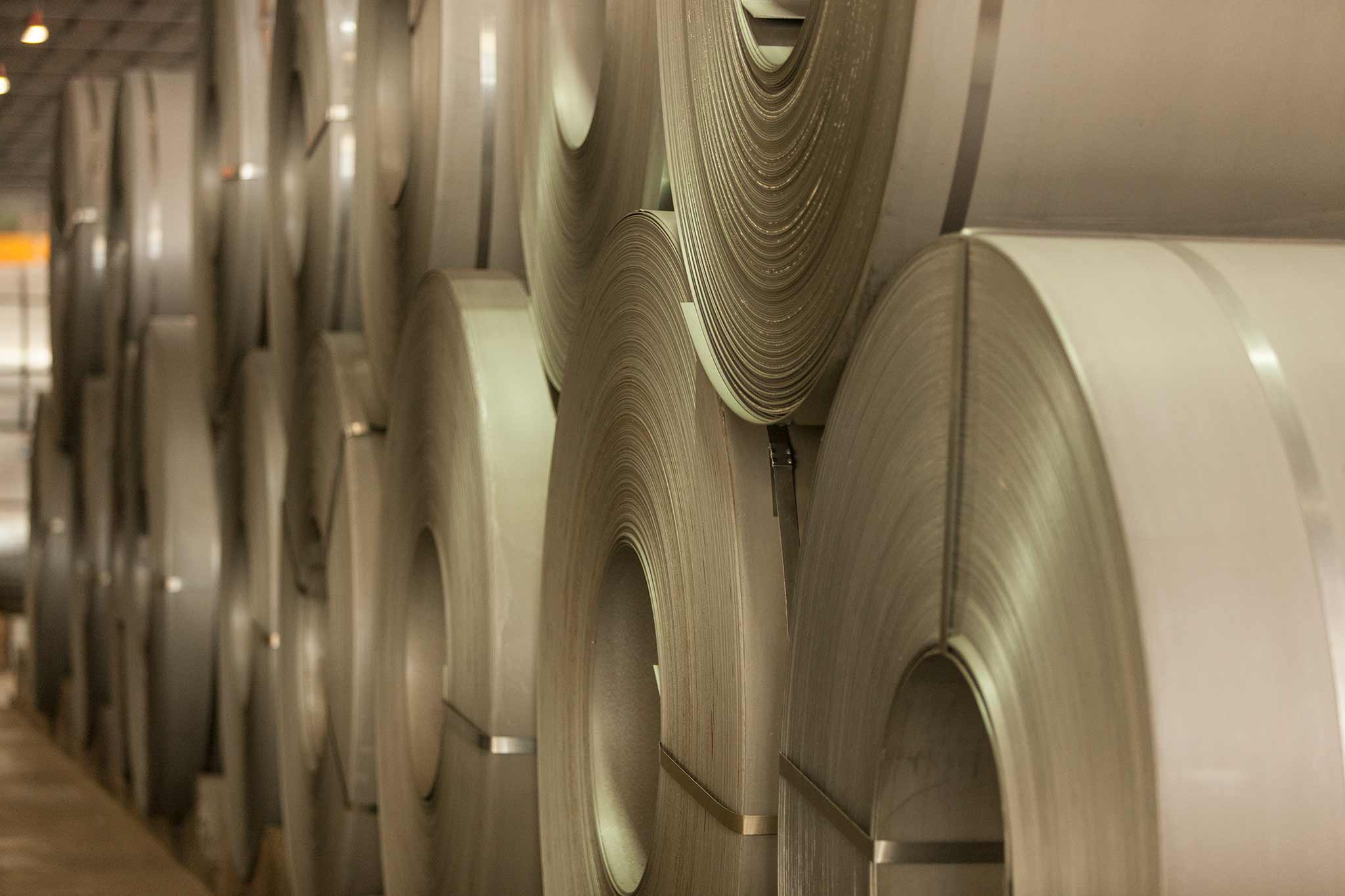 ​
In order to handle such cargos, the Port's various terminals and facilities are equipped with highly specialised machinery such as high capacity cranes, high tonnage forklift trucks, etc.
For storing these products, the Port has an extensive and well-connected infrastructure, located mainly in the Aragó and Navarra docks.
60,000 sq. metres of covered floor space
20,000 sq. metres of uncovered area
Their own railway access to all the storage areas
Connections with some forty countries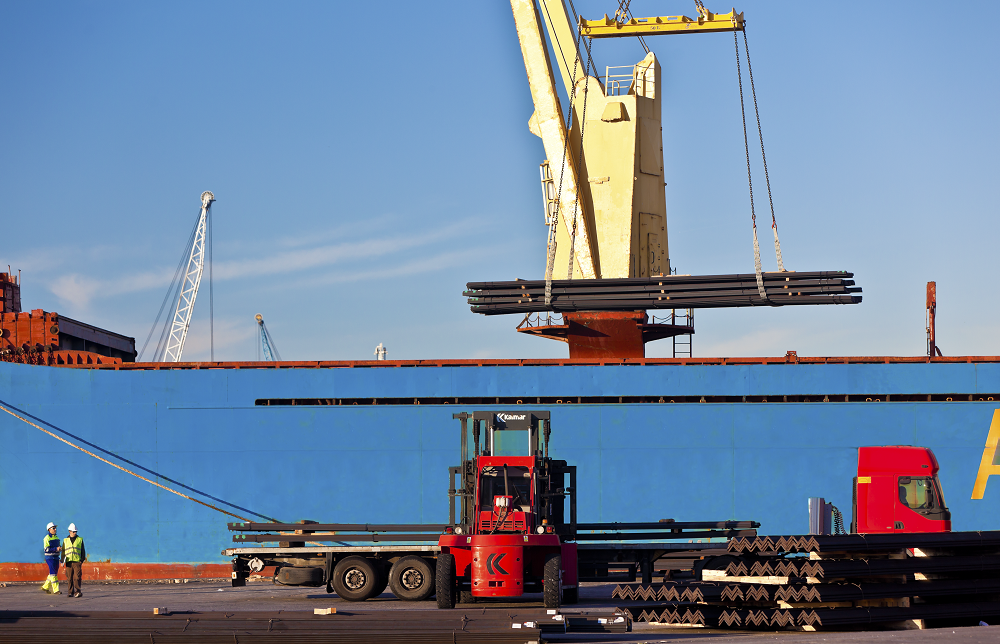 The Port of Tarragona import and exports steel products to 35 countries around the world, a positive indication of the internationalisation of this traffic. The countries with which it has operated most frequently have been China, Turkey, France and Italy.
The increase in the attraction of steel product traffic, closely related to the automobile and construction industries, is a significant demonstration of the Port of Tarragona's commitment to traffic diversification.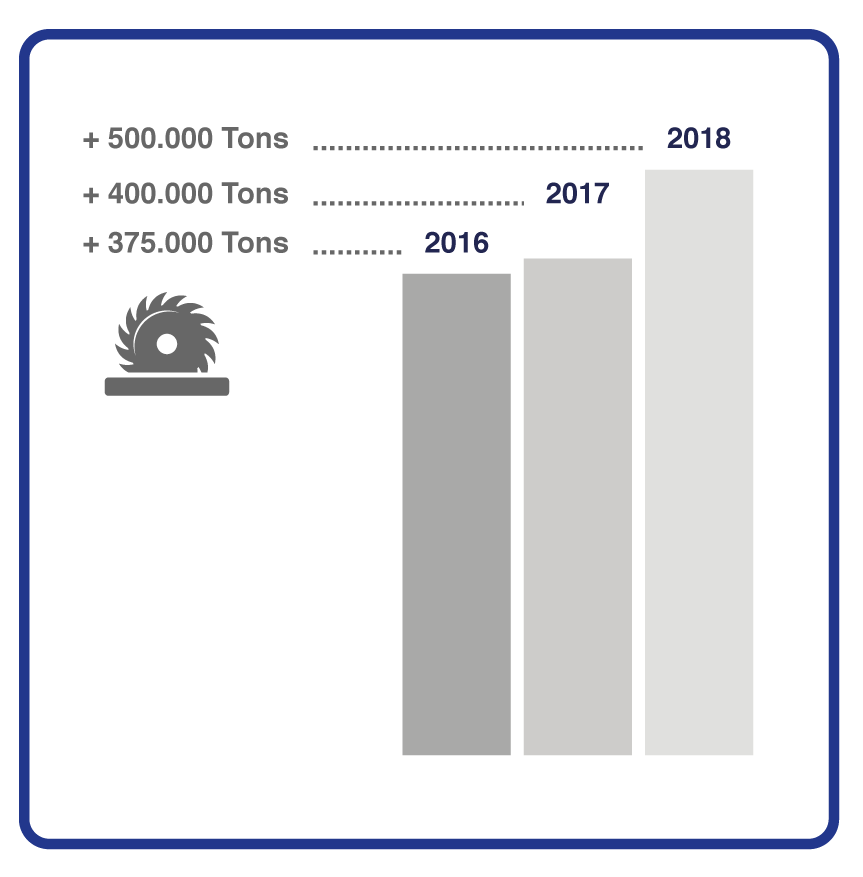 ​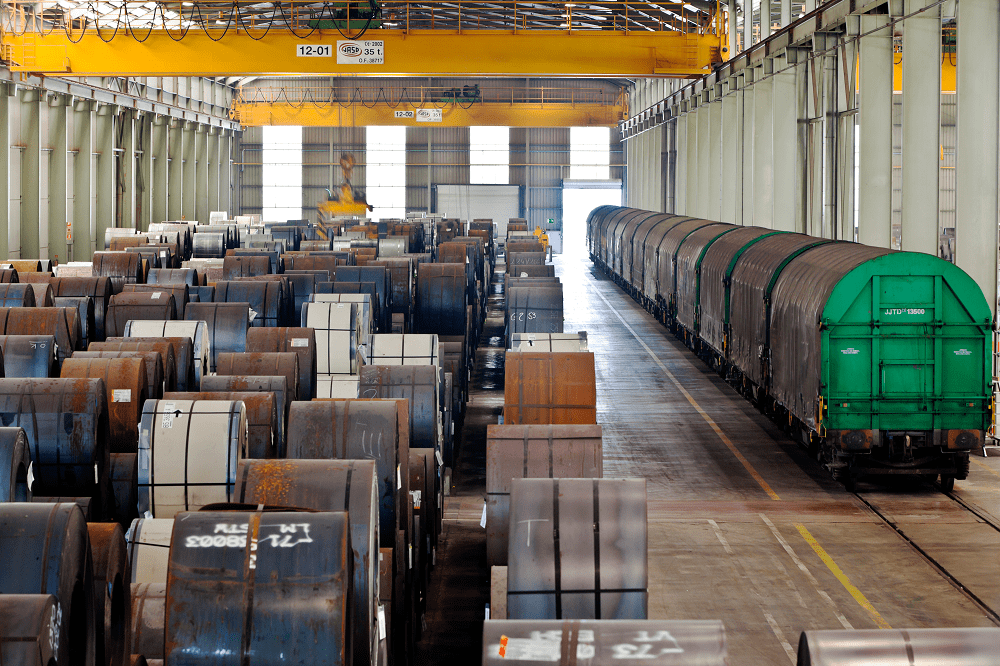 GONVARRI and STEEL, two words "cut" to the same pattern: good work and the innovation.
GONVARRI has installed a new steel cutting line in our port, specifically in its logistics centre. The first of its kind in Spain, it can cut steel in rolls of up to 2,100 mm wide and 25 mm thick, a process only within the reach of very few in the industry. In fact, there is only one other company, in Belgium, that has this ability.
Having introduced the steel pickling and hot rolling lines, once all the production and logistics lines had been digitalised and connected by travelling cranes with integrated digital scales and artificial intelligence and robotics incorporated, Gonvarri has become a world benchmark in steel processing. To all this we can add the definitive advantage of having a rail terminal in the industrial premises itself, as rail is the main means of shipping the finish product, with the majority of the raw materials being brought in by ship.
​
Possibility of previous industrial processing
Warehouses close to the docking lines
Excellent location with respect to the hinterland
DOCKING LINE
2,300 metres
MAXIMUM DRAUGHT
from 13 to 16 metres
STORAGE COVERED
68,000 sq. metres
STORAGE UNCOVERED
20.000 m2
ANNUAL TRAFFIC
+500,000 tonnes
RAILWAY NETWORK
Access to all the warehouses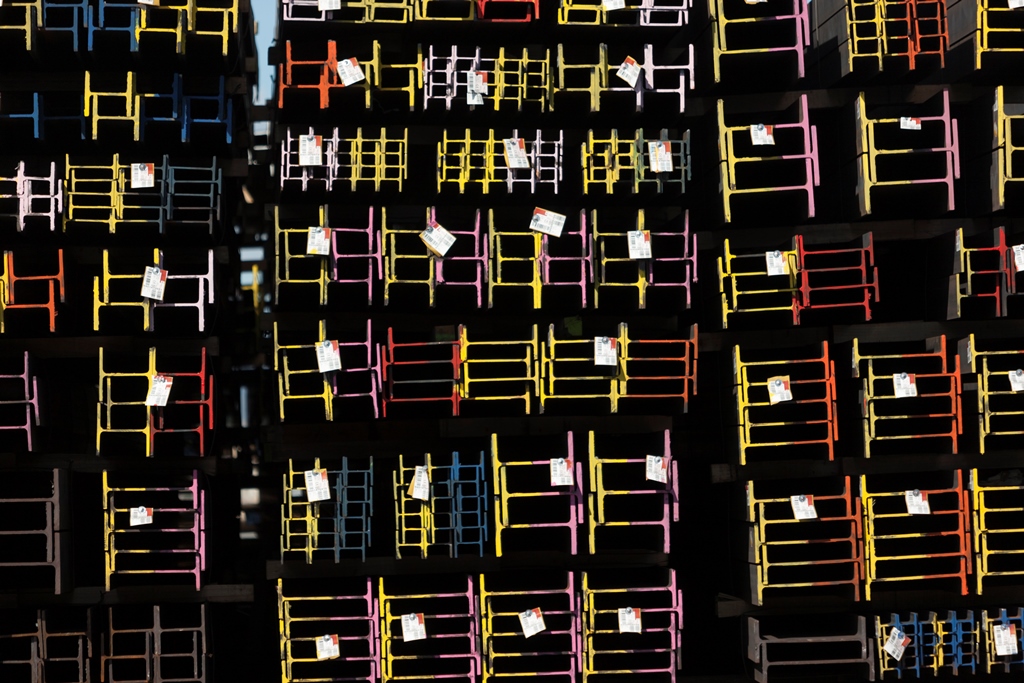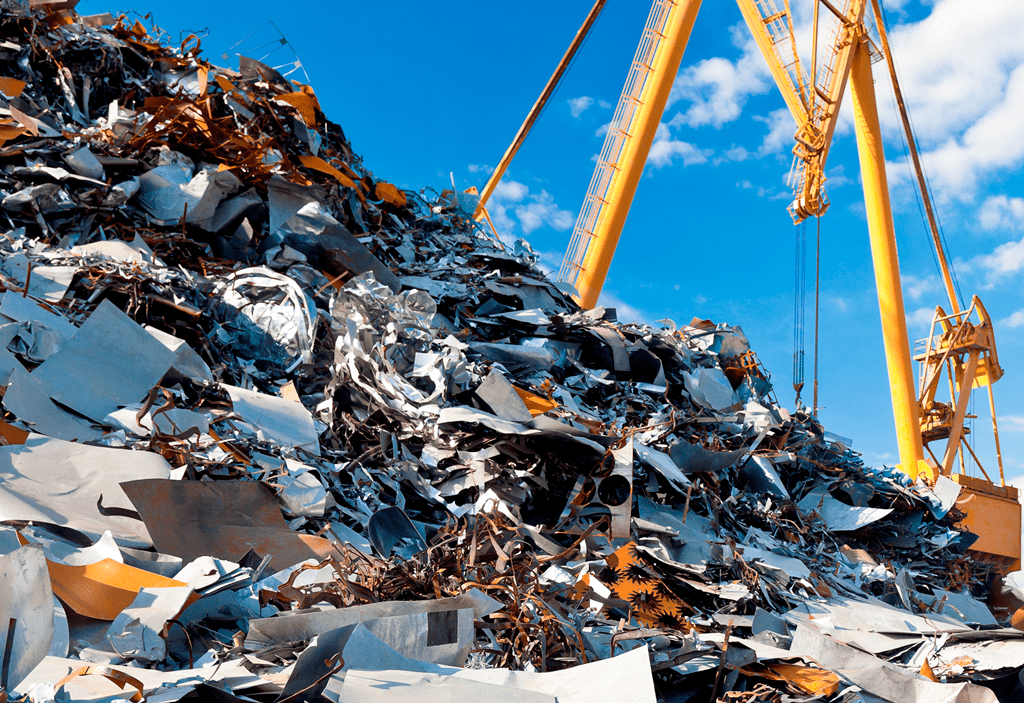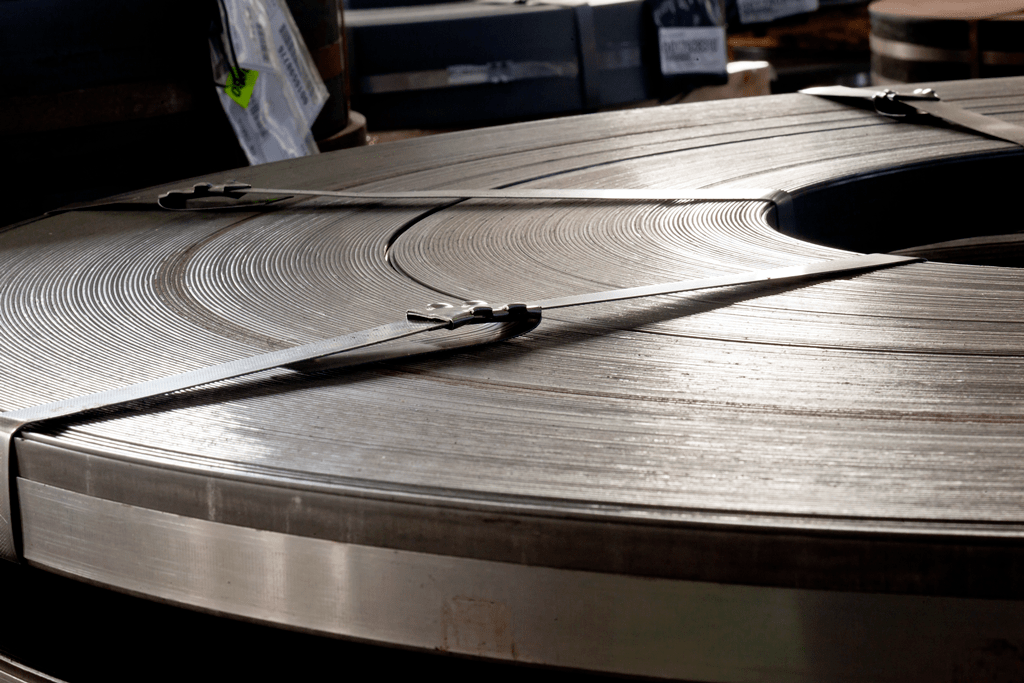 Intermodality
The movement of goods in the Port of Tarragona is accompanied by a strategy of intermodality and efficient logistics.
+ info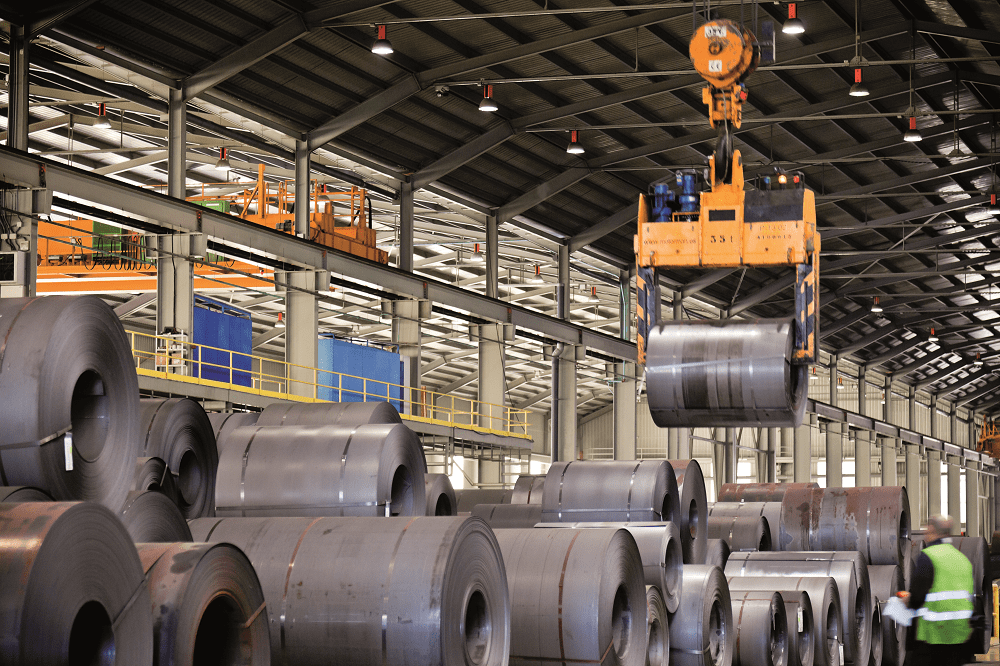 ​
​
Commercial information
Leaflet

Download
Contact
Commercial and Business Development Office
Leticia Morales
This email address is being protected from spambots. You need JavaScript enabled to view it.
+34 977 259 400 | Ext. 1339