The first institutional visits by the new Port president, Josep Maria Cruset
This weekend the president of the Port of Tarragona, Josep Maria Cruset, began the round of official visits to the different institutions in the region. The first meetings were with the city and town councils of the municipalities in which the Port of Tarragona carries out its operations.
On Monday morning, the president visited Tarragona City Council. He met the mayor, Josep Fèlix Ballesteros, with whom he reaffirmed their understanding to continue to work jointly on the most important projects affecting the city and its territory.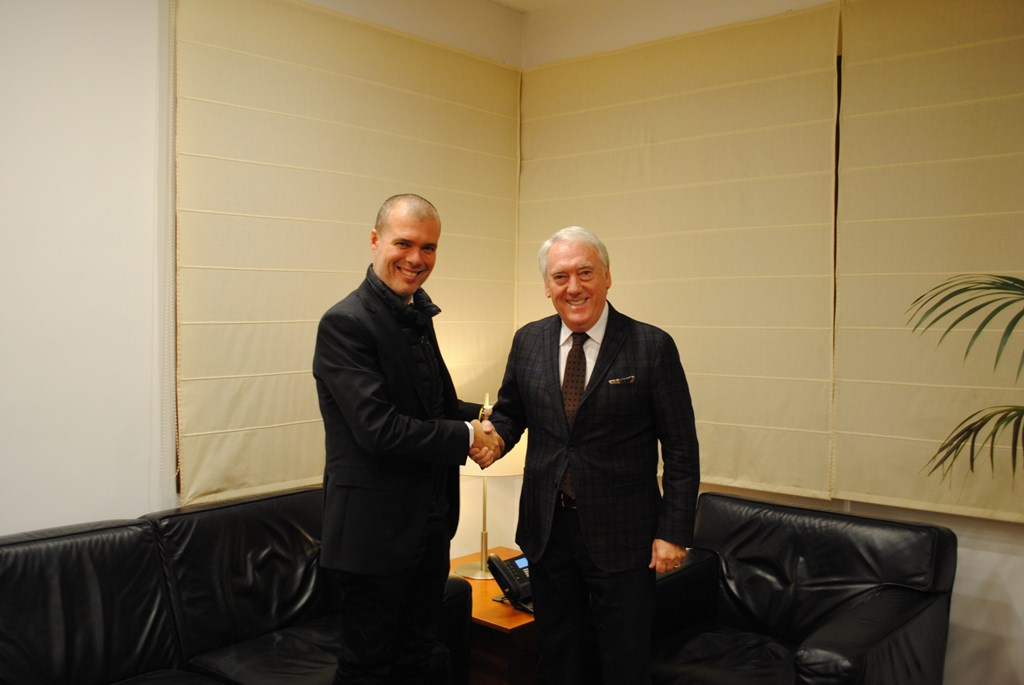 In the afternoon, he was received in Vila-seca town hall by the mayor, Josep Poblet, and members of the town council. The two institutions ratified their desire to carry on working together on projects in their common interest and to continue to discuss them in future meetings.
In the coming days, the Port president will hold meetings with the town councils of Reus, Salou and La Canonja.
​