The Port of Tarragona, third in Spain in terms of growth during the first nine months of the year
The Tarragona facility occupies fifth place in the traffic of goods in general interest ports
The Port of Tarragona has grown by 13.8% in the period up to September this year, which makes it the third in terms of growth among the main ports in the Spain, behind Barcelona and Las Palmas. This means that the Tarragona facility currently occupies fifth place in the ranking for the traffic in goods in general interest ports.
The port system has grown by 6.8% in the first three quarters of the year compared to the same period last year. The 10 major ports for the movement of goods in maritime traffic have grown during these nine months, from 2.8% in Huelva to 22.6% in Barcelona. Only one, Algeciras, has decreased by 3.6% due to the effect of stevedoring on container traffic.
In the case of Tarragona, the growth is due above all to bulk liquids and also to solids, especially in coal traffic.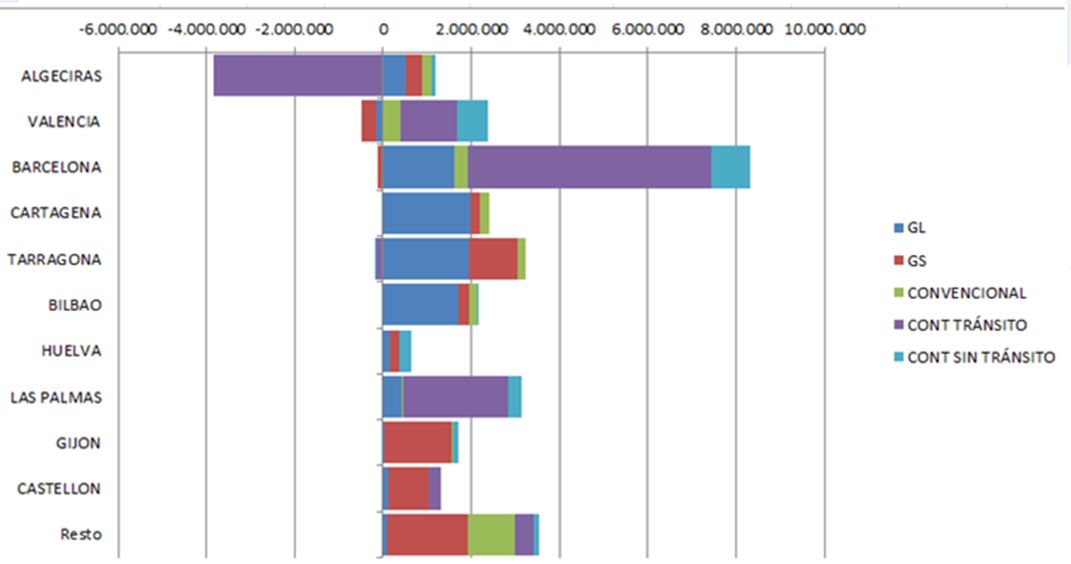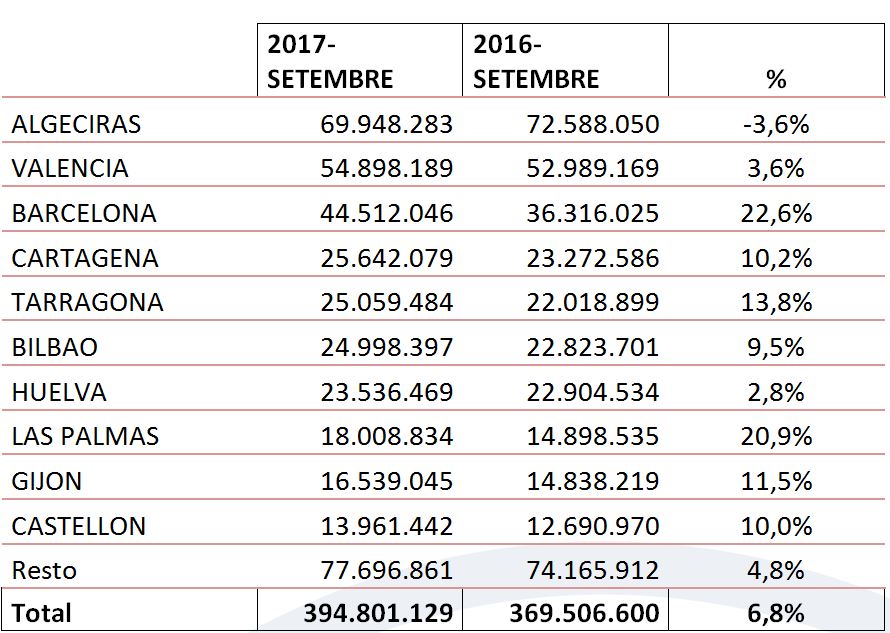 The Port of Tarragona's figures for the month of September have been exceptional this year, making it the best September ever. Tarragona's infrastructure moved 3,429,375 tonnes during this month, with an increase of 36.4% compared to the same month last year. The performance of crude oil, vehicles, animal feed and flours and conventional general cargo are the multiple reasons for these exceptional figures.
​
​