Eureka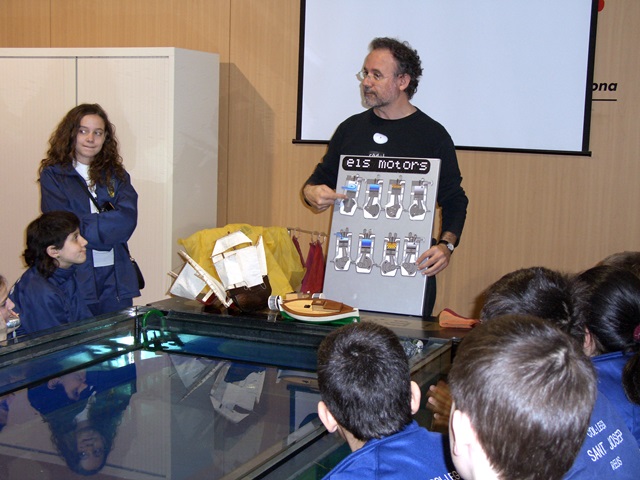 The heritage preserved in the Museum can be looked at in a host of different ways, and approaching it with the aid of technology seems to be especially relevant in making the vessels, models and tools that are kept there understandable.
The proposal is arranged into two blocks:
Why do ships sail? Their evolution. There will be an explanation-experimentation on this topic in the aquatic part of the Museum's educational area, where several models will be used to help visitors understand what science and technology have contributed to navigation; ending up with an explanation of how the Museum's motor works, and playing a game in various fields to gain a deeper understanding of the reality underlying the previously studied aspects.
How were the vessels built? The shipwrights. Visitors will learn how, with what tools and accumulated wisdom, this ancient craft has made so very many vessels sail. The ones preserved in the Port Museum will serve as a good example. The idea is to provide a brief sample of this craft, by intervening in parts of its construction process.
Video