Industrial safety and self-protection
Industrial safety in the installations of the Port of Tarragona is a commitment that is intrinsic to the carrying out of our Port activity. In order to reaffirm our commitment to a secure and effective management, the Self-protection Plan for the Port of Tarragona (Pla d'Autoprotecció del Port de Tarragona - PAUL), also known as the Internal Emergency Plan for the Port of Tarragona (Pla d'Emergència Interior del Port de Tarragona - PEI), was approved in 2013. This document has been prepared in accordance with the appropriate regulations established by Decree 30/2015, approving the catalogue of activities and centres required to adopt self-protection measures, and also in line with the Basic Self-protection Regulations, in accordance with Decree 393/1997, which establishes the content of these measures.
The Self-protection Plan and the tasks for preparing the Port Safety Plan specify the actions of the organisation and the means required to deal with any events that might pose a risk to life, the environment and/or property.
​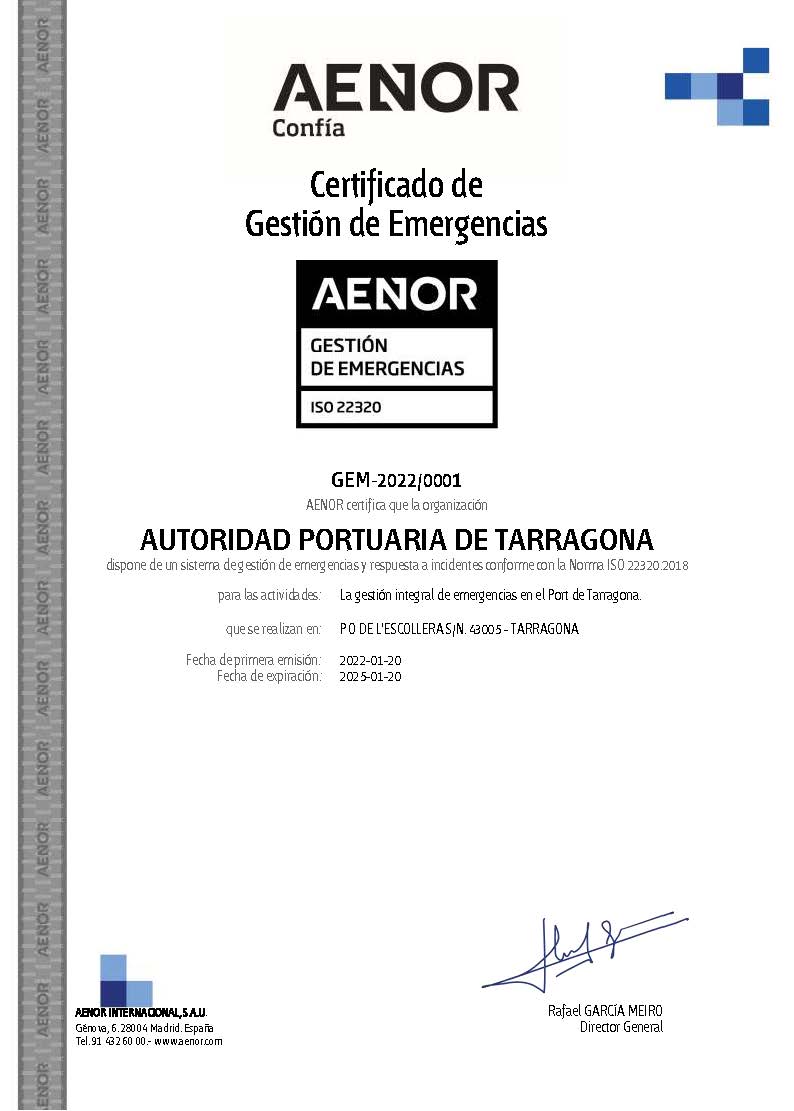 It should be highlighted that the Port of Tarragona is the first port in the state port system to obtain the Emergency Management Certificate based on the international ISO 22320 standard..
The standard compiles the world's best practices in integrated emergency management with the goal of establishing the order and organisational control of structures and procedures, decision-making, traceability and information management.
The ISO 22320 certification represents a guarantee and a commitment on the part of the Port to the safety of people, infrastructure, activities and the environment.
Emergency Management Certificate ISO 22320
​
Procedure in case of emergency
HOW TO ACT IN THE EVENT OF AN EMERGENCY
NOTIFY
the Surveillance Control Centre (Centre de Control de Vigilància -CCV) immediately
(+34) 900 229 900
INFORM
Identification of the person raising the alarm
Location, nature, magnitude and progress of the incident
Substances or merchandise affected
Individuals and installations affected
Actions performed (attempt at extinguishing, calls to 112, fire brigades, others)
Other dangerous circumstances
ACT
with the means available without taking risks, and giving priority to one's own safety
LINES OF ACTION
Team of specialist fire-fightters
Team of specialist fire-fighters
Team of specialist fire-fighters
Equipment with materials adapted to new technological changes and to the sector
In-house fire-prevention network installations
Advanced Command Centre (Centre de Comandament Avançat - ACC) for management of emergencies in the Port
Collaboration agreement with Civil Protection for contributing contingents to the emergency management
​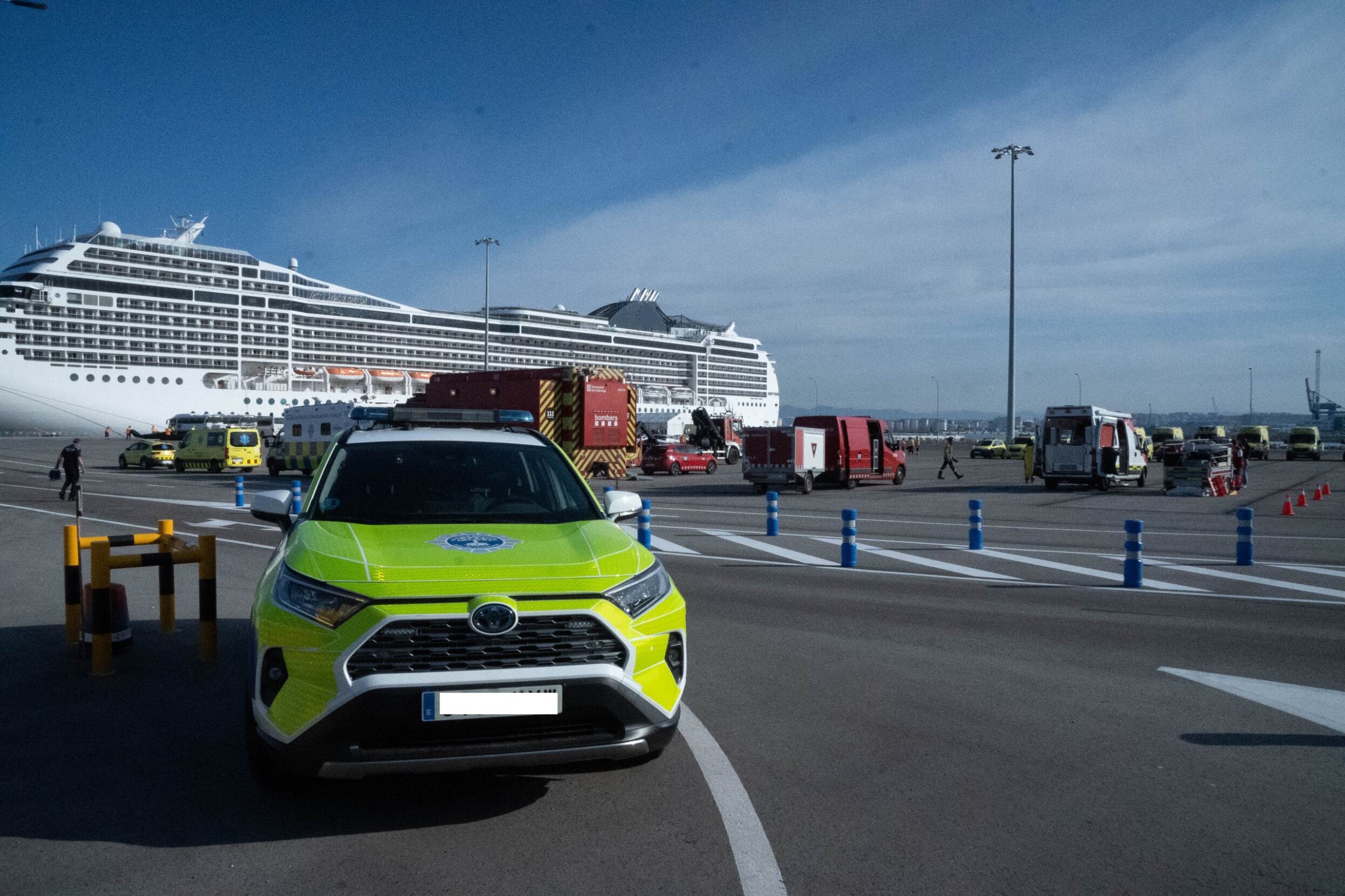 ​
SECURITY-SAFETY INSTALLATIONS