Services/Business
Business
Traffic type

Containers
Containers
An intermodal and international platform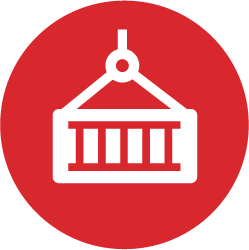 In 2008, DP World Tarragona, a subsidiary of Dubai World, a holding company belonging to the state of Dubai in the United Arab Emirates, and one of the world's leading maritime logistics companies, made a commitment to the Port of Tarragona.
The terminal is situated on the Andalusia Wharf and is equipped to handle more than 450,000 TEU a year. It is currently being expanded and having its facilities improved to considerably increase its resources and capacity in the coming years.
Quality services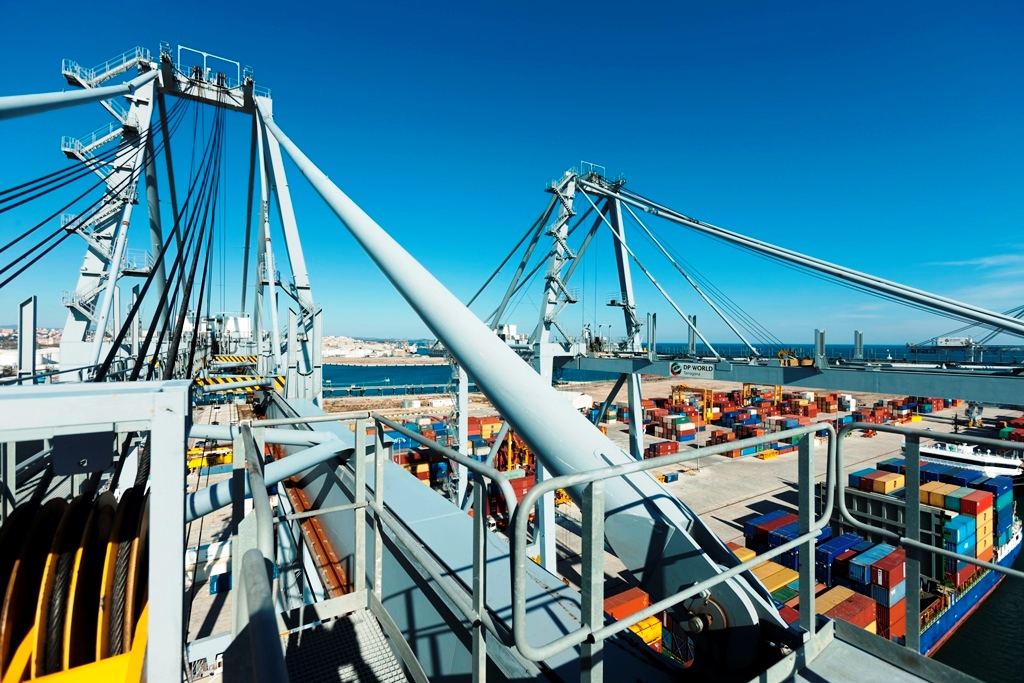 The container terminal in the Port of Tarragona is managed by the company DP World and not only operates the movement of containers but also offers other valuable services and general cargo services.
Draught from 14 to 16.5 metres
More than 1000 metres of mooring line allow up to three vessels to operate simultaneously
2,000 sq. metres equipped as a temporary deposit warehouse
Possibility of storing ADR OMI products for up to 8 days, extendable to 30 days in certain circumstances
A logistics warehouse, integrated into the customer supply chain and with direct connectivity via land, sea and rail
Close to inspection official services: Customs, health inspection, phytosanitary services, and scanner inside the Terminal, thereby reducing costs and time
Certified weighbridge for weighing export containers, and issuing the corresponding certificate automatically (VGM)
Cross docking/loading and emptying of the goods inside the container
Strategic location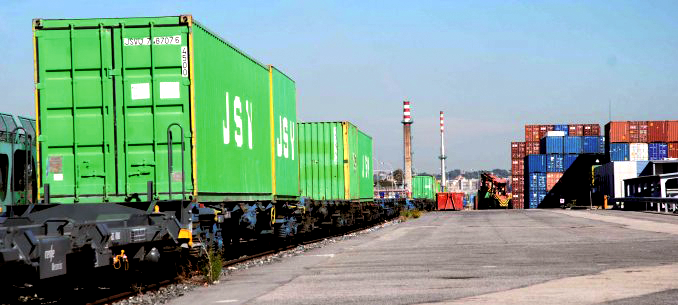 The Terminal is located in a strategic position. In the Port area, the terminal is very close to the BIP goods control and inspection area and the La Boella Intermodal Terminal. This terminal is located on the Mediterranean Corridor route; specifically, at a point on the main route that works as a strategic node between the Spanish rail network and this Corridor.
Moreover, in addition to the future LAZ, in its immediate surroundings there is the largest chemical industrial park in the South of Europe, and is thus an excellent choice for intermodal chemical product traffic.
In addition, the Port of Tarragona is the closest port to the Ebro Valley logistics area, and has good rail connections with the whole Iberian Peninsula and the North of Europe.
Furthermore, its location facilitates and optimises land transport and its distribution between the loader/recipient and terminal, since the terminal is well connected to the entire road network and has easy entry and exit access.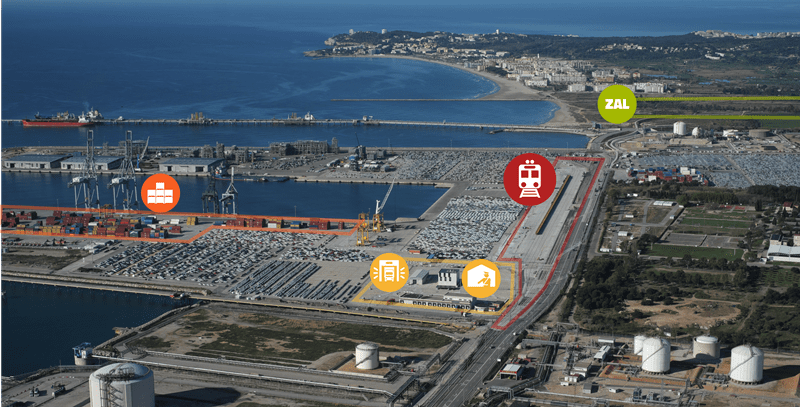 DOCKING LINE
1,056 metres
INTERMODAL TERMINAL
four 750 metre railway lines
(UIC + IBERIAN gauge)
CRANES
3 Super Post Panamax
+ Liebherr LHM 500 mobile crane
REEFER PLUGS
200 connections
CAPACITY
450,000 teus/year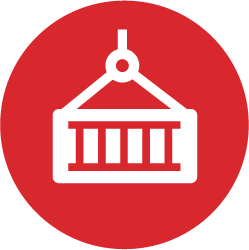 PORT ZONES ACCORDING TO TRAFFIC
​
​
Leaflet

Download
Contact
Commercial and Business Development Office
Pau Morales
This email address is being protected from spambots. You need JavaScript enabled to view it.
+34 977 259 400 | Ext. 1323