Port-City
Port archive

Digital Archive
Digital Archive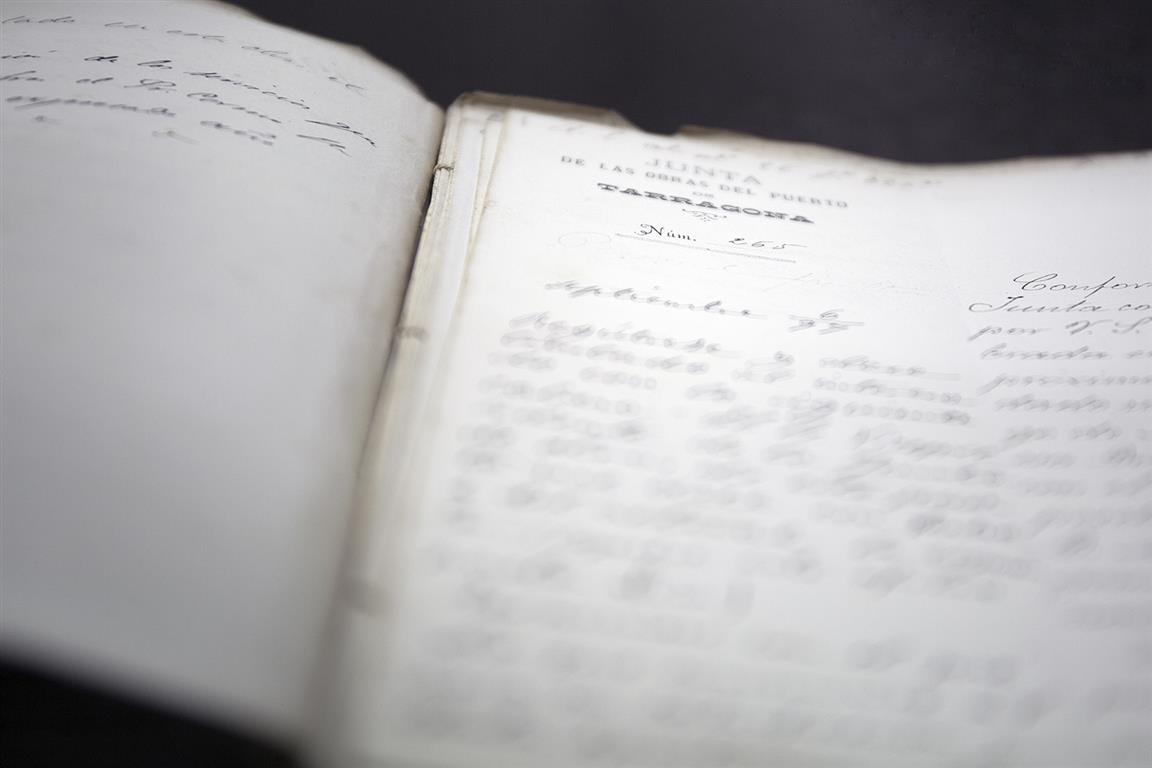 Tarragona Port Archive has at hand an ambitious, titled project intended to make the most important and consulted documentary series in digital format available to researchers, thus favouring the dissemination of its collection and studies surrounding the Port of Tarragona.

So far the series which can be found online are books of Proceedings of the Board of Works of the Port of Tarragona from 1869 to 1962, both in the plenary session of the Board as of the Standing-Executive Commission, registration of incoming and outgoing vessels from 1874 to 1976, a book of accounts of the Castellarnau collection, construction projects from 1868 to 1922, reports from the port from 1870 to 1992 and books of the Board of Customs Protection of the Works of the Port of Tarragona from 1799 to 1836.
Digital Archive
You can access the directory of minutes, annual reports, the accounts book of Josep de Castellarnau, the historical record of vessels, historical construction projects and customs books.
+ info
​ ​
​
PORT & CITY PROGRAMME OF EVENTS - AUTUMN 2017