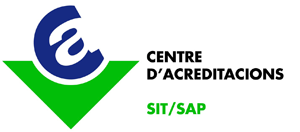 Control of merchandise renoval from the port and Port access control. It is compulsory for all companies and individuals who carry out an activity in the port and its facilities. The reason of this system is simplification procedures, to allow paperless customs clearance and to identify operators (companies, people and vehicles).



The price of the card 30,50€ (VAT 18% included).
From de First of September of 2012, the price of the card will be 31 € ( VAT 21 % included).