Posted in Port Community - Activities: Under Water Exploration
The Society for Underwater Explorations of Tarragona (SES) is a non profit organisation which currently has some 400 members, which makes it the biggest diving club in the region.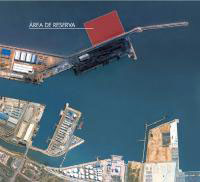 The Society for Underwater Explorations of Tarragona was founded on 8th July 1955 as a subsidiary of the Cultural Film Club, breaking away from the former on 14th April 1956.  It is one of the clubs with the most history in the practice of diving, which together with the C. R. I. S. and the A. P. S. of Barcelona, is one of the three oldest associations exclusively dedicated to the promotion and expansion of underwater activities and to shape sportsmen in this speciality.
Since it was founded it has trained more that 1000 scuba divers, being a pioneer in this aspect and having initiated the first course on 15th September 1955. Currently the SES is affiliated with the Catalan Federation for Underwater Activities, delivering diving courses officially recognised by FEDAS.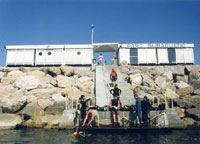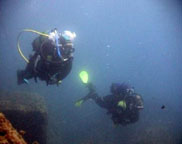 Club members have taken an active part in everything to do with the diving world: archaeological projects with wrecks, rescue of items, salvage.
Currently it is the only diving club in the country that, since 1995, manages its own private underwater park designed for diving practice.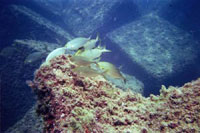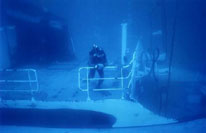 The Underwater Park is found about 2 km from the mouth of the Francoli River, some 2.2 km from the city and some 1.7 km from the coast. Until the building of the port breakwater, it was an area of a sandy bed with a depth comparable to how it is today.
SES Tarragona
Prat de la Riba, 4, 4r 4a
Tel: 977 223 322
www.sestarragona.es
Underwater Park
Escullera del Port de Tarragona
Tel: 977 244 719
Fax: 977 551 969