Posted in Port & City - Services
The port archive was set up in order to safeguard documentary heritage regarding the port's administration since its origin up to the present day. It opened to the public on 4 July 1990 during the bicentenary celebrations of the modern port. At the time, it was conceived as a historical archive, although it also came to house the administration's documentation.

The establishment of this facility transformed the Port of Tarragona into a pioneer when it comes to the recovery of documentary and written heritage. This initiative was intimately tied to a concern for cultural issues and the aim of establishing closer relations with the community as shown thenceforth.

Accordingly, the archive not only serves the port authority but also the researchers and the general public; hence, over the years it has become a benchmark for scholars interested in delving into the history of our port, the people who have worked there, projects and works carried out over the years, the economic activity it has brought about, the cultural activities it has given rise to, its links with Tarragona city and so on.
The most ancient piece of documentation preserved in the archive relating to the Port of Tarragona dates back to 1790 when work began on the modern port. Ever since, documentation has continually been building up to the point where it has come to constitute a substantial collection making it possible to reconstruct the history of the Camp de Tarragona and the role the port played in it in both economic and social terms.
The port archive belongs to the Spanish port archives collective and to some of the working groups set up on the context of the Port Archive Technical Congress, the first edition of which was held at the Port of Huelva in 2004, the second at the Port of Tarragona in 2005 and the third in Gijon in 2007. The proceedings from the  2nd Technical Port Archive Congress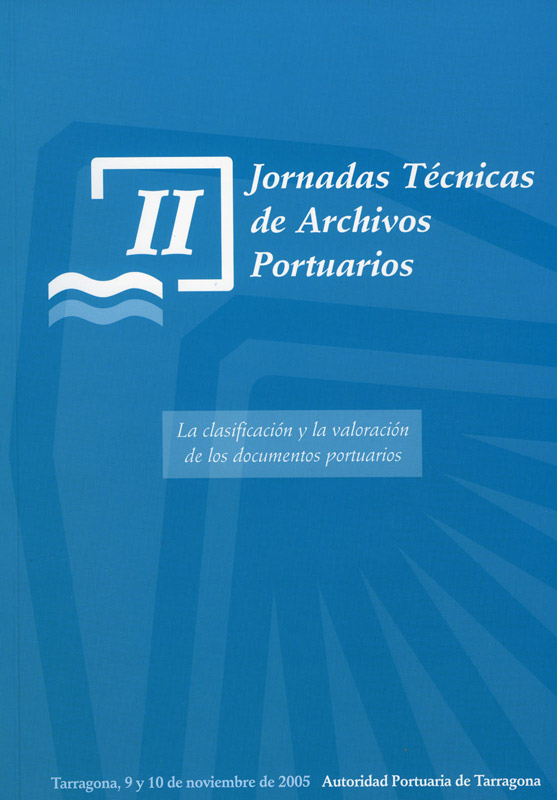 The port archive cooperates annually with the  Archivist Association of Catalonia and the  Documentation and Archiving Service of Tarragona City Council in order to set up several courses intended for archivists and staff working at the archives. These courses deal with different subjects: intellectual property, personal data protection, electronic documentation management, digital signatures and certification, etc.